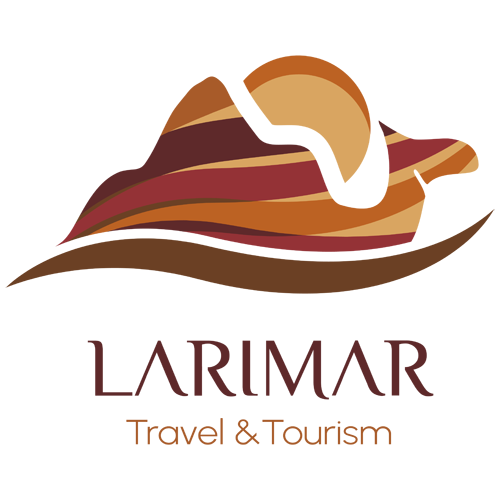 Dear visitor,

It gives us a great pleasure to welcome you to the official website of Larimar travel.

We have designed this website with the aim of introducing Jordan, a tiny desert kingdom wrapped in history. When taking a tour through Larimar travel website you can see that there are so many sites to see in Jordan - ruined Roman cities, Crusader castles, desert citadels, powerful biblical sites, the Dead sea and Petra, a jewel in the crown of the kingdom's antiquities and one of the new seven wonders in the world.

Also we want to introduce Larimar travel, an agency of inbound tourism created by people with long and expanded experience in the tourism sector. It was born with the will to collaborate and to support the tourism sector in Jordan.

All Members of Larimar travel are ready to contribute their collaboration and experience to all clients.

We would like to welcome you once again to Larimar travel website, which we hope you find interesting as well as beneficial. Please feel free to share with us any suggestions or ideas that may improve the quality of our website.

The Team of Larimar travel.